Custom-Cut Labels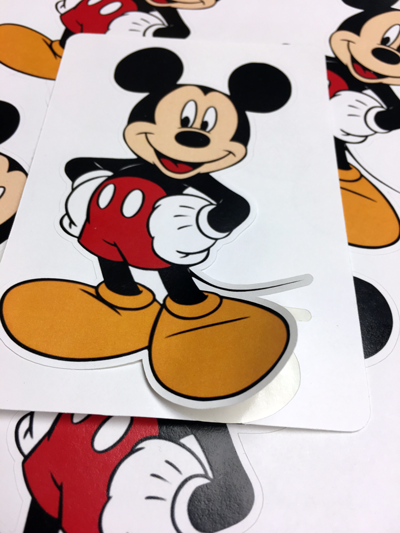 Custom cut labels have many uses. Create a unique look for packages and saleable goods. Apply them to generic items for personalization, decorative accents and logo/brand identification.
Custom cut labels can be any shape up 12 x 18″. We can work from any standard graphic file including JPG, PNG, or vector EPS.  Labels are printed on either 8.5 x 11″ or 12 x 18″ sheets and are easy handle and separate. Simply peel and stick. Materials include matte, semi-gloss and gloss (coated) paper or vinyl. The number of labels per sheet differs with the size of the artwork.
Colour is permanent and waterproof/smudgeproof. Paper-backed labels are suitable for packaged products including jars and refrigerated items. Vinyl materials can be used indoors/outdoors.
Label printing commonly requires additional setup time for non-standard sizes. Minimum job charge $25.00. Minimum quantity is 10 sheets.
Paper/Finish:  Paper, Vinyl – Matte, Semi-gloss, Gloss
Colour: 4-Colour or Black
Options: Internal cutouts
Quantities: 10 to 1,000
Turnaround: 3-4 Business Days
Accepted File Type: PDF, JPG, GIF, PNG