Floor Graphics COVID-19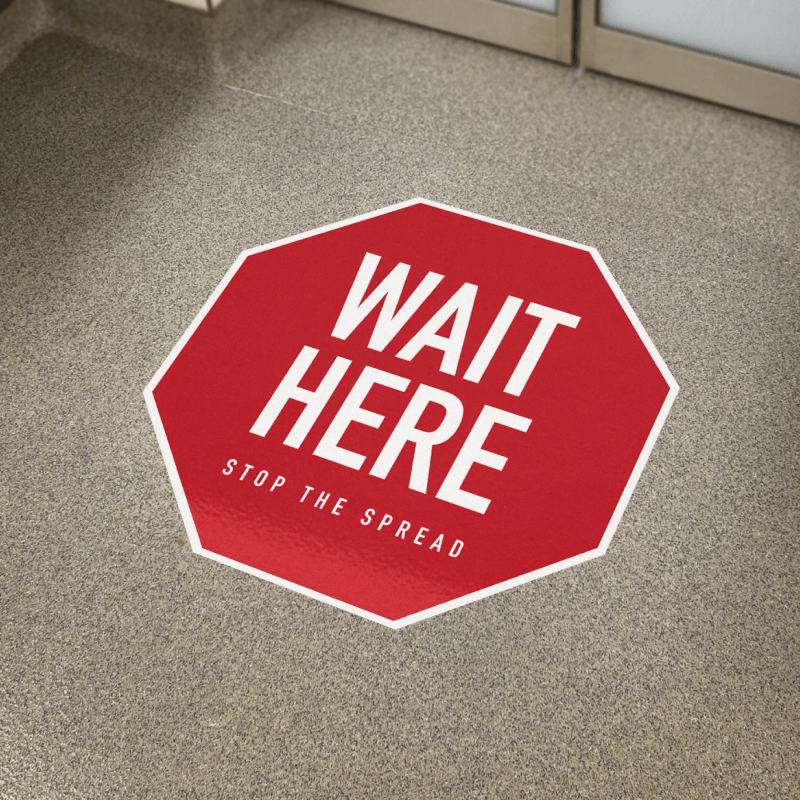 You can help your clients curb the spread of the virus. These COVID-19 floor stickers help flatten the curve and contribute towards a healthier society.
Standard formats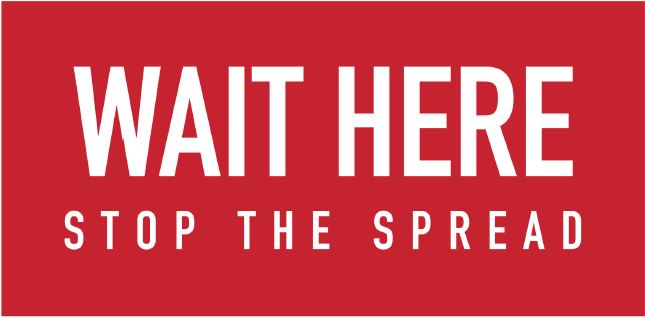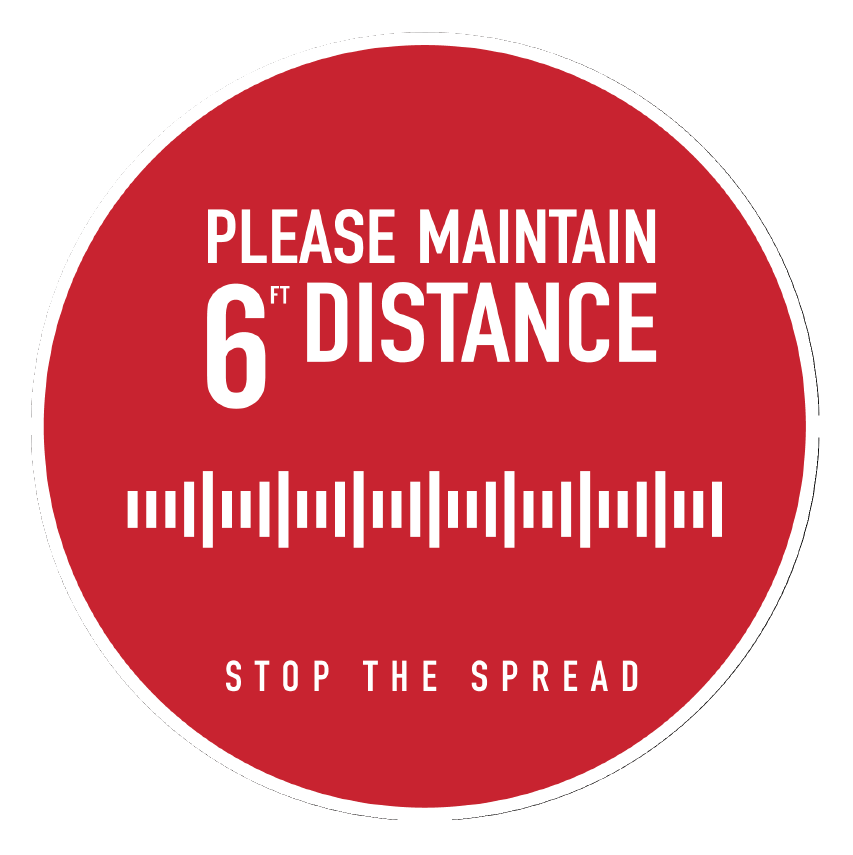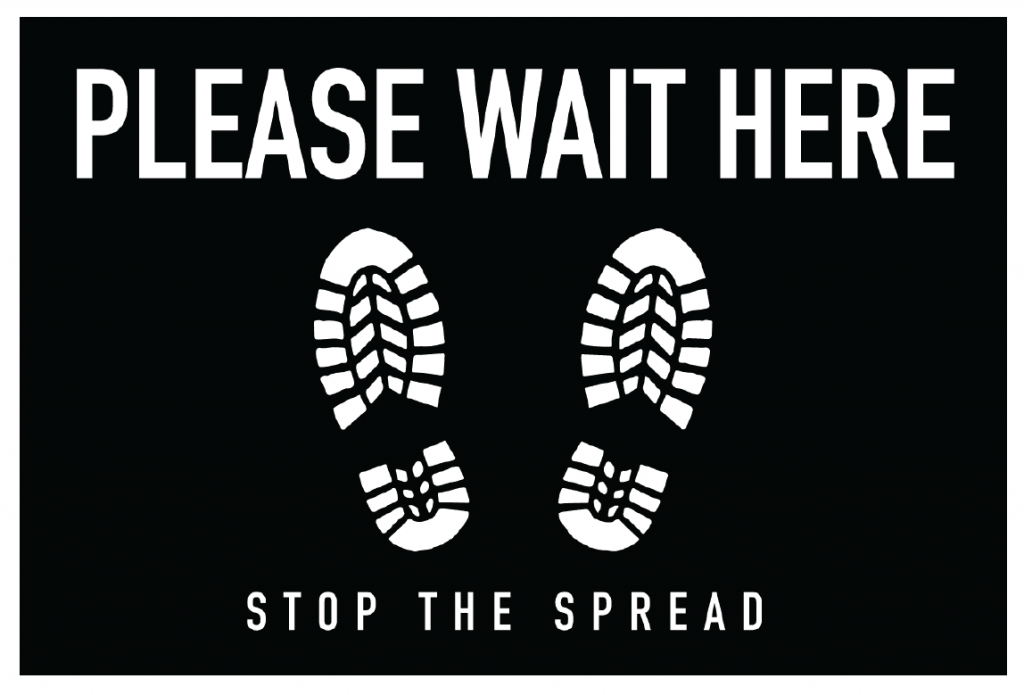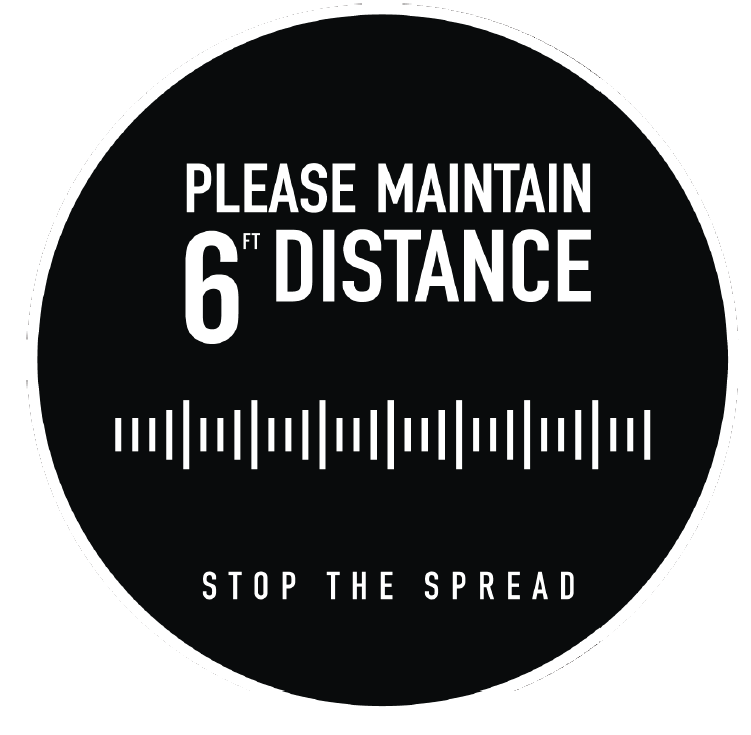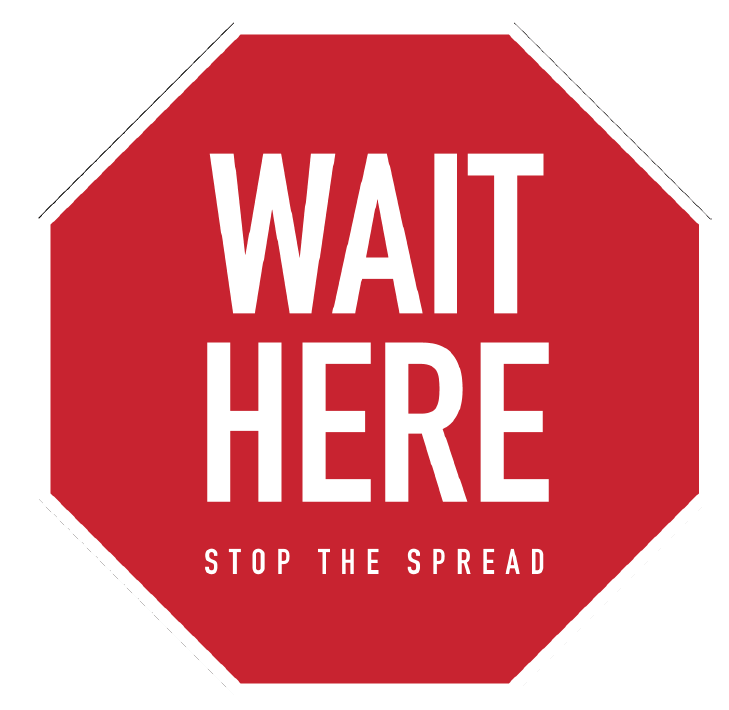 These predesigned social distancing floor graphics are used to help customer determine where to stand and wait. Useless in sales lines, reception areas and high traffic zones.
Floor graphics are printed on scratch-proof, non-slip material, classified under UL 410 for floor graphics overlay applications. These indoor vinyl floor graphics are removable for up to two years under normal interior conditions. They can also be adhered to any vertical rigid service.
Material/Finish: semi-rigid 13-mil vinyl with matte coating
Colour: 4-Colour CMYK
Options: N/A
Quantities: 1 to 20 (larger quantities by special request)
Sizes available: standard fixed sizes depending on the design you choose.
Finishing: Cut to size
Extras: N/A
Turnaround: 4-5 Business Days
Accepted File Type: PDF, EPS
Design Comments: These are fixed designs at specific sizes. You can also design your own and submit them at size plus minimum .125″ bleed area. For large images assure that files are a minimum 300 DPI at size. Keep in mind that your graphic is seen from above at close distance.
For custom shapes, submit two files: one with the graphic a second file with the die-line only. Check out our artwork preparation page for more information.
Place an Order
Complete the order form below indicating the quantity of each item. Be sure to include your contact information and address in order for us to calculate shipping. We will contact you to arrange for payment. Due to a high demand for these items please 5-7 days for processing your order. Contact us directly if you have any questions. All prices do not include applicable sales tax.