Floor Graphics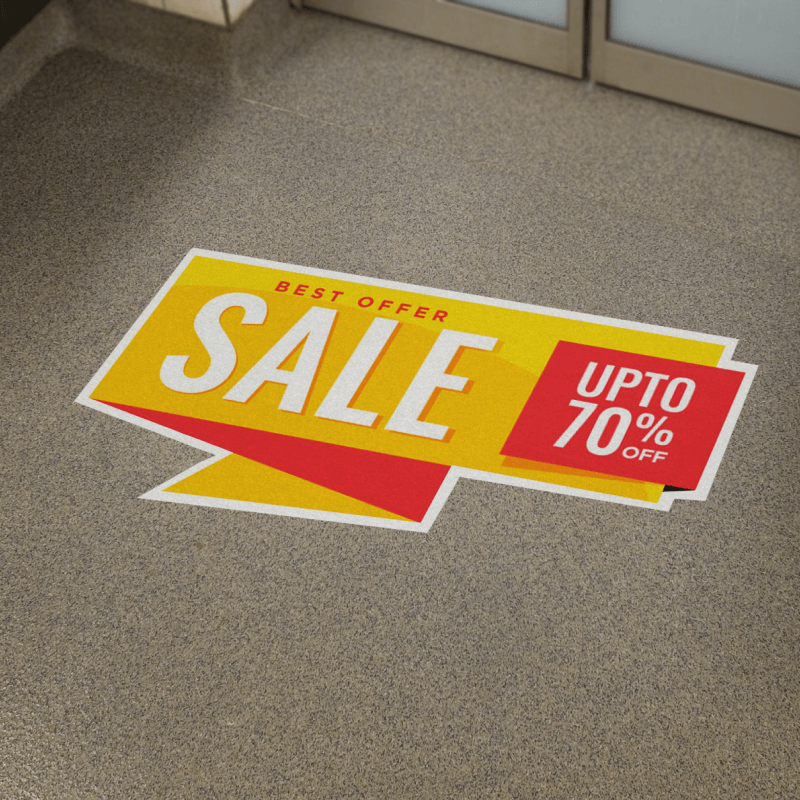 Custom vinyl floor signs are great for stores, warehouses, trade shows, service centres, and more. They're used for safety, organization, and promotion. Use them as welcome plates and attention-getters for sales promotions and brand identification. Useful in guided walkways, public waiting areas and caution zones.
Floor graphics are printed on scratch-proof, non-slip material, classified under UL 410 for floor graphics overlay applications. These indoor vinyl floor graphics are removable for up to two years under normal interior conditions. They can also be adhered to any vertical rigid service.
Material/Finish: semi-rigid vinyl with matte coating
Colour: 4-Colour CMYK
Options: N/A
Quantities: 1 to 20 (larger quantities by special request)
Sizes available include: 12″ x 12″ – 48″ x 48″ and sizes in between standard formats are square, circular and rectangle. Can be custom cut to any shape.
Finishing: Cut to size or die-cut to size.
Extras: N/A
Turnaround: 4-5 Business Days
Accepted File Type: PDF, EPS
Design Comments: Submit file at size plus minimum .125″ bleed area. For large images assure that files are a minimum 300 DPI at size. Keep in mind that your graphic is seen from above at close distance.
For custom shapes, submit a graphic file a second file with the die-line only.