Folded Invitations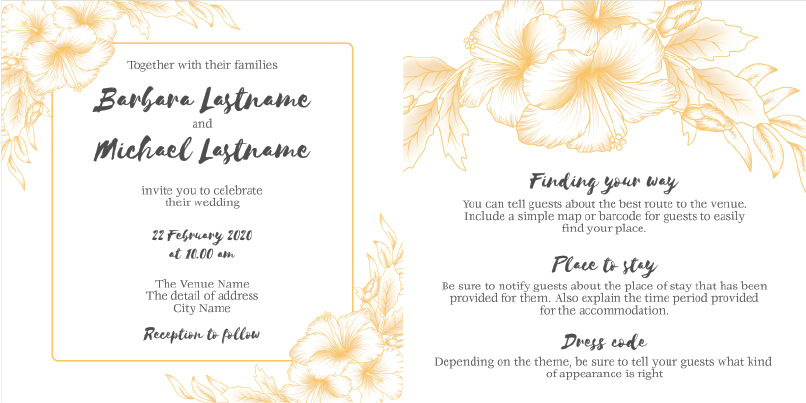 Invitations are available in a variety of styles, paper types and colours to suit your tastes. Book an appointment with our sales representative to discuss your requirements.
Folded cards are generally double-sided printed in 4-colour and/or black. They normally include a photo or graphic and your prepared text. Pricing varies with paper type and envelope. Available in over 50 colours with matching/contrasting envelopes in popular sizes.
Paper/Finish: Printed on 10pt card stock, matte of gloss and available in a variety of paper types and colours.
Colour: 4-Colour or Photo-Black.
Options: Single-sided or double-sided. With or without bleed. Variety of paper colours and finishes. Many typeface options.
Envelopes: Matching/contrasting envelopes available in a variety of colours.
Quantities: 25 to 1000
Finished size available: 4.25 x 5.25″, 4 x 6″, 5 x 7″ and custom sizes
Finishing: Silver/Gold foil, die-cutting
Turnaround: 4-5 Business Days
Accepted File Type: PDF, MS-Publisher, Word