Synthetic Paper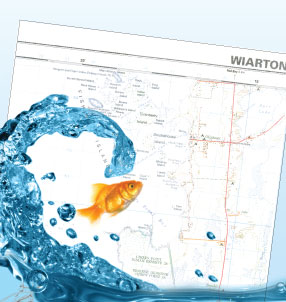 Got a high demand situation? Synthetic paper may the answer. Create waterproof maps, indestructible manuals, guides and reference books. Need to preserve an important document? These are all applications for this durable replacement to paper.
Synthetic paper is a polyester material that is waterproof, tear-proof and highly resistant to wear and stains, in fact you can wash it off. The surface is matte but printing can enhance the gloss finish. Stock weight is similar to 24-lb bond and has bright-white neutral colour. It takes colour exceptionally well. Synthetic paper can be printed or photocopied.

Paper/Finish:  Matte finish on a variety of weights. From the equivalent 24-28lb paper stock.
Colour: 4-colour, Gray-scale, Black
Options: Single-sided
Quantites: 1 to 10,000
Sizes available include:  Standard page sizes to maximum 12″x18″ – can be trimmed to any size.
Finishing: Cut to size
Turnaround: 2-5 Business Days (may require additional order time)
Accepted File Type: PDF, Publisher, Word or Graphic files