Restaurant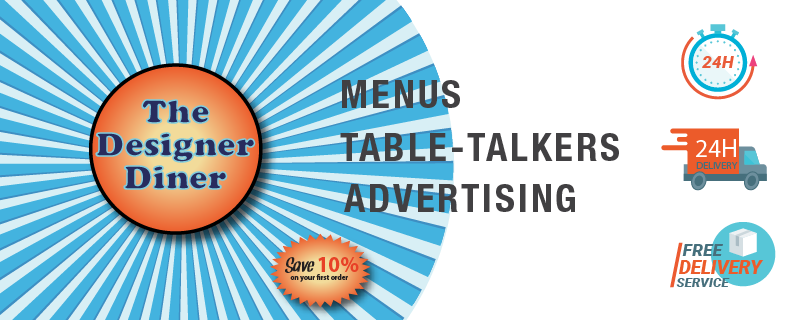 Small quantities – as little as 25 of most items
Prompt quotes – within 24 hours
Fast turnaround – standard completion within 2-3 days of approval
Rush printing – in as little as 24 hours
On-line file submission of artwork
Free digital proofs or hard-copy proofing
In-house graphic design service
On-line file submission
$10 flat rate shipping throughout Grey-Bruce
Free local shipping on orders of $250+
Menus
Does your current menu highlight your specialties, suit your clientele and sell your image? Your menu is a primary driver of profitability and requires attention to both its design and production. We offer a variety of standard menu formats and can custom create a menu to your specifications.
Roadhouse style, panel menus
Folding menus, from letter-size to 22 x 17
Insert sheets for holders
Take-out, single or multi-panel
We offer menu-holders for insert sheets in several designs which can be customized.
Table Talkers and Promotional Pieces
Want to sell the latest drink sensation or that "to do for" dessert. Table Talkers and menu inserts will do it for you. People buy what's new and what you promote and there is no simpler way to do it. We can produce attractive, attention-getting items on short notice and in small quantities.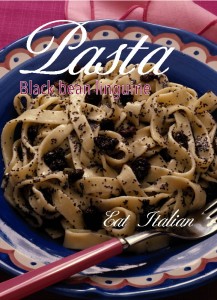 Postcards
Postcards are a low-cost way to advertise and offer great flexibility in use: placed at your entrance and high-traffic areas, mailed and distributed by hand. We'll design an eye-catching piece perfectly suited to your audience and message.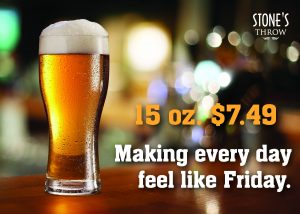 Cuisine Photography
Presentation makes good food look great and proper photography makes the appeal come across in print, on the web or signage. We offer both on-site and studio photography to do justice to your creations.