Menus – Sola's Grill
Posted on | April 13, 2020 | Comments Off on Menus – Sola's Grill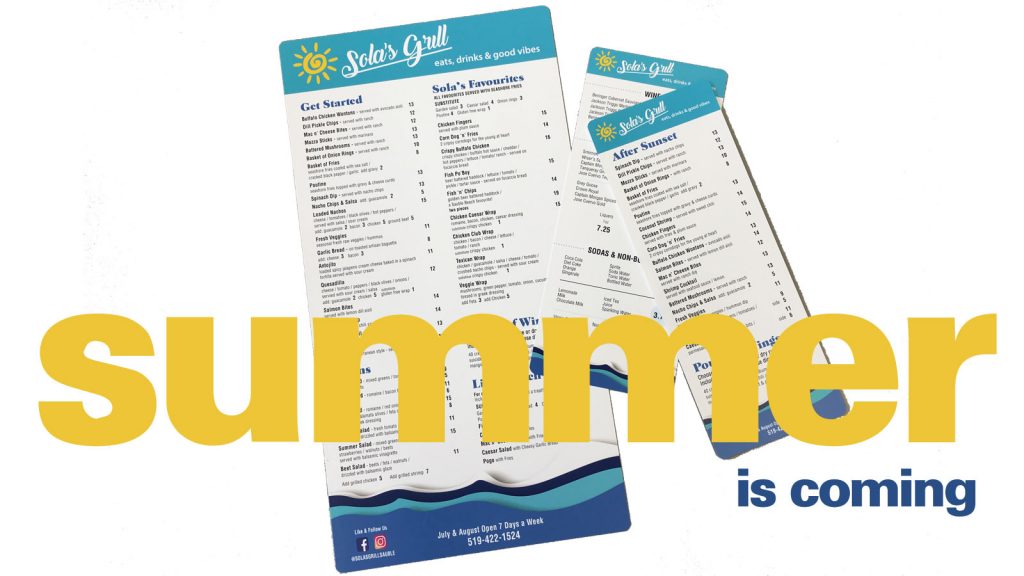 Popular Sola's Grill of Sauble Beach is getting prepared for the summer season with an update to their extensive menu, this year printed on synthetic paper. Synthetic paper is really a plastic material that is waterproof, tear proof and highly durable. This type of menu does not require lamination and has a matte finish. The material takes ink very well so colours are vivid and type is crisp.
We produced three menus, a large format 8.5 x 16" roadhouse with almost 80 items, and two smaller menus for late-night and drinks. All have rounded corners for improved wear.  
Check out all of our menu options.
Comments