Qwik Print Works with Local History Book Author
Posted on | February 23, 2018 | No Comments
Local author and historian Rob Cotton, of Owen Sound, has recently published Owen Sound Harbour, A Photographic History. The book includes over 140 black and white photographs depicting Owen Sound and the harbor in a much busier era, There are many beautiful photos of many of the lake ships that routinely made stops in Owen Sound and the local industries that supported them. It is a must-have book for anyone interested in local history and interested in knowing more about our maritime background.
Rob has provided well researched descriptions and compiled photos from numerous sources spanning an over 70-year period. Many of these images are included within the collection of the Grey Bruce Image Archive, a project of Rob and partner Peter Ciokan of Foto-art. Despite the age of the photographs, they render exceptionally well in the book, not in part due to Foto Art's Custom Lab printer Geoff Taylor's ability to coax the best out of the images.
Qwik Print's role in this project included prepress setup of the book, proofing and managing production. The 140-page, perfect-bound book has a finished size of 9" x 9". We offer prepress and print services for specialty publications, illustrated books, graphic novels & comics.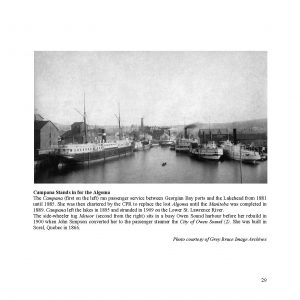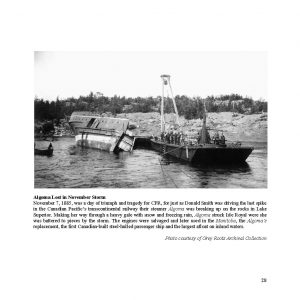 Comments